The Montessori classroom is an educational environment enriched with materials representing geographical aspects of the world: the globe, puzzle maps, flags, land and water forms, animal figures, and nomenclature cards.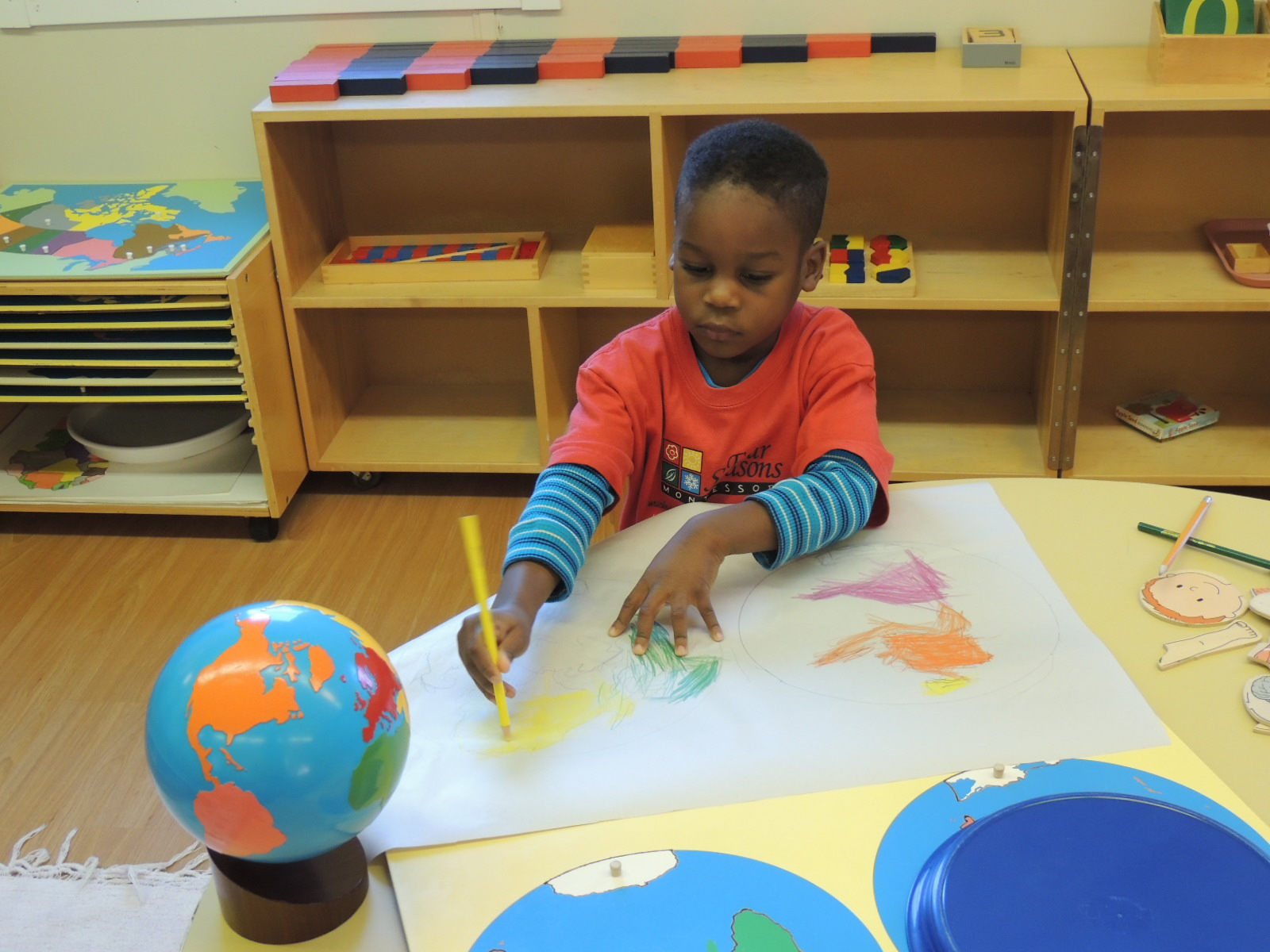 Turning the conceptual idea of geography into a concrete concept
The hands-on work with the geography materials offers children a concrete sensorial experience, attaching meaning and value to real-life physical environments.
The wood jigsaw maps are built and matched to control charts, showing the shapes and location of the countries, continents and oceans. The knobs on the maps represent the capital cities for each country or province.
Language is introduced with the proper geographical terms: isthmus, strait, province, territory, canton, hoist, hemisphere… The depth of the vocabulary builds comprehension for reading; extends to writing descriptive stories; enhances travel experiences abroad.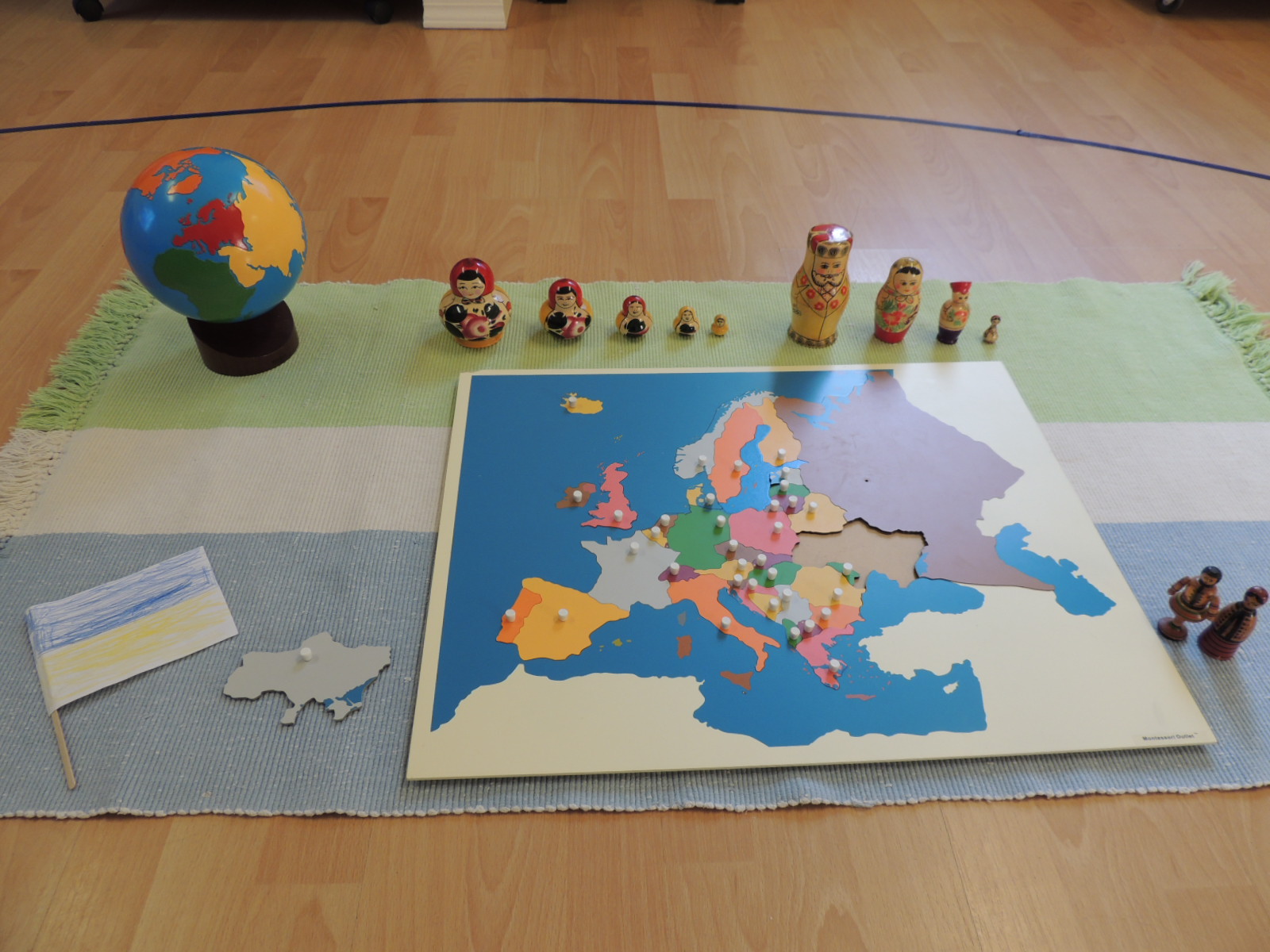 Tying culture to geographical areas
Children use the geography materials to illustrate and share their own family origins, traditions and culture with each other. The multicultural aspects of a class come alive as children discover and learn about different seasonal rituals their fellow classmates celebrate: Diwali, Ikomo, Chanukah, Ukrainian Christmas, Chinese New Year, to name a few.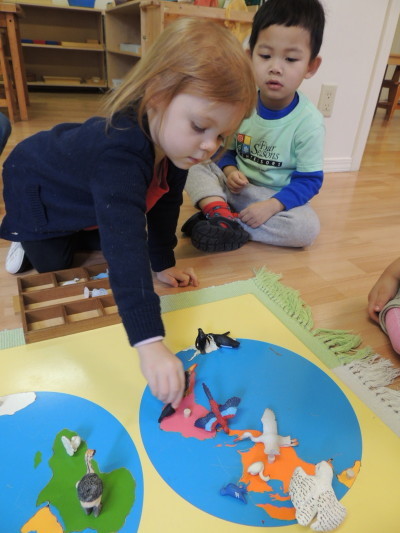 Connecting sense of self to sense of place
The Montessori geography materials help children to connect and appreciate their sense of place in the world. They become aware that the Earth is made up of large landmasses surrounded by large water masses, that there are large populations  living in different habitats and weather systems, and about people who speak different languages, and who express themselves through different art forms and rituals.
The geography materials have the potential to open the eyes of children to a big wonderful world beyond their classroom.